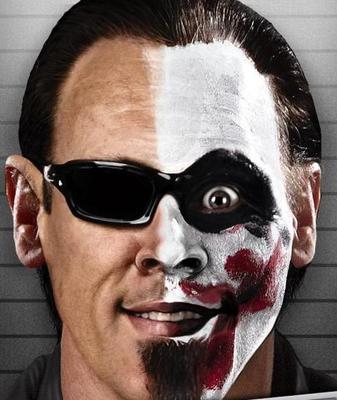 This is a topic that a close friend of mine Sean "The Shark" Williams started and was also discussed on Perfect Plex Radio between Williams and Mike Knoxxx, Steve Borden also known as Sting is currently signed to TNA though his career was made in the NWA and WCW. Sting has held 25 championships in his career while holding 15 World Championships. He is best known for his feud with Ric Flair and the Four Horsemen his talents was put on display during Clash of the Champions I against Ric Flair in a classic 60 minute time limit draw.
Sting was very loyal to the NWA/WCW after signing with them in 1987 he remained until WCW was sold to the WWE in 2001 in the final edition of Nitro he defeated his long time Nemesis Ric Flair after the sale Borden turned down a contract with the WWE, saying he "didn't trust how [Sting] was going to be used" by WWE Chairman Vince McMahon after seeing other former WCW employees having to "start from the bottom of the ladder again." Borden decided to let his contract with AOL/Time Warner expire, spending time with his family. Borden would sign with TNA in 2003 where he remains an active competitor even at the age of 53.
No one can question his accomplishments and longevity in Pro Wrestling however his image is being tarnished in the eyes of many fans because he is not able to compete at the high level that he once did but he still remains in a prominent position inside of TNA hurting young talented guys like Samoa Joe and AJ Styles. Sting joins guys on this list like Hulk Hogan, Ric Flair, and Kurt Angle who just won't go away.
To answer the Question is Sting an icon? Yes he is even without being in the WWE he is a legend in this business. Does he need to retire? Absolutely!